Sponsorship Opportunities
Sponsoring for the Run for Health will give you opportunities to market your company and also give back to the community!  Your sponsorship and support are an integral part of our success in bringing greater awareness to the health benefits of exercise.
All proceeds of this event will go to Anchor Point, which is a key community resource that delivers hope to families including pregnant teens and women, babies on the way, troubled youth and their families, foster and adopted children, and families considering adoption.
Interested in becoming a sponsor?
Become a Sponsor Now!
2023 Run for health presenting sponsor
2023 Run for health platinum sponsors
2023 Run for health gold sponsors
2023 Run for health silver sponsors
WHAT'S THE RACE ROUTE?
This route is USATF Certified, TX15035 ETM.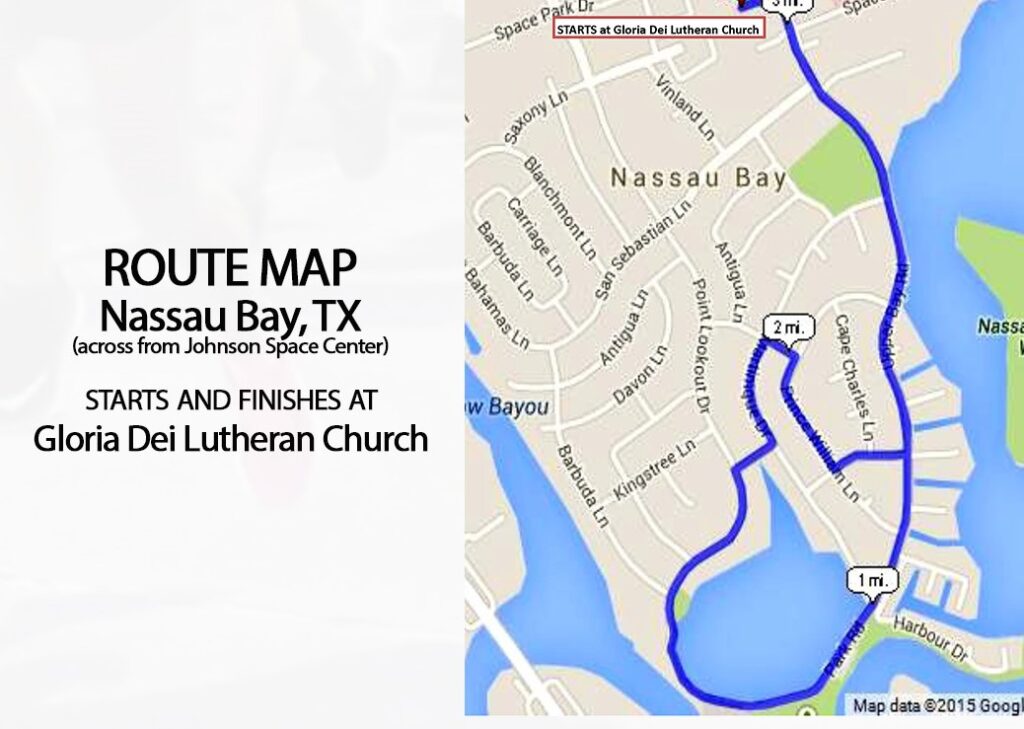 TIMING
Race course is USATF certified. Electronic timing is provided by Campbell Timing Systems. Timing strips are on the race bib, which must be worn on the front of the shirt.
RACE RESTRICTIONS
All participants must be registered. Adults accompanying children on the race course must be registered. Race closed to bikes, skateboards, rollerblades and double-wide strollers. Animals not permitted.
LOCATION
Gloria Dei Lutheran Church
18220 Upper Bay Road, Houston TX 77058
SCHEDULE FOR THE DAY
5:45-6:45 A.M.
Packet Pick-up, late Registration
6:50 A.M.
Pre-race Announcements
6:54 A.M.
Pre-race Stretch
7:01 A.M.
Singing of the National Anthem         
7:06 A.M.
Prayer
7:15 A.M.
Race Start
8:30 A.M.
Race Course Closes
8:45 A.M.
Awards Presentation (approximate)
1 DAY SPA 
Treatment
Package (x2)
1 Triple 
Detox
Package (x2)
RAFFLE Basket 
Large Tote, Water Bottle,
Fanny Pack, XL Astros Pena jersey,
and other fun swag
$50 Gift Certificate
Bike Tuneups
(x3)